Introducing Derry, New Hampshire's Newest Residential Community
A brand-new subdivision of luxury homes is being offered in Derry. Teeming with large wooded lots and easy access to all that the town has to offer, the wait for the perfect house is over.
Built with many thoughtful touches that are designed to accentuate life in town as spectacular as Derry, these homes are nestled in stunningly ­beautiful wooded lots. This allows you to immerse yourself in the relaxing calmness of nature's beauty while still being just steps away from today's modern conveniences.
Learn more about this limited opportunity that allows you to own a home that deftly fits into your lifestyle. With its exceptional location, access to natural beauty and superb amenities, living here offers unprecedented advantages that simply cannot be found anywhere else.
Ready to become part of this exciting new subdivision? Contact us today to learn more information about your new home and neighborhood.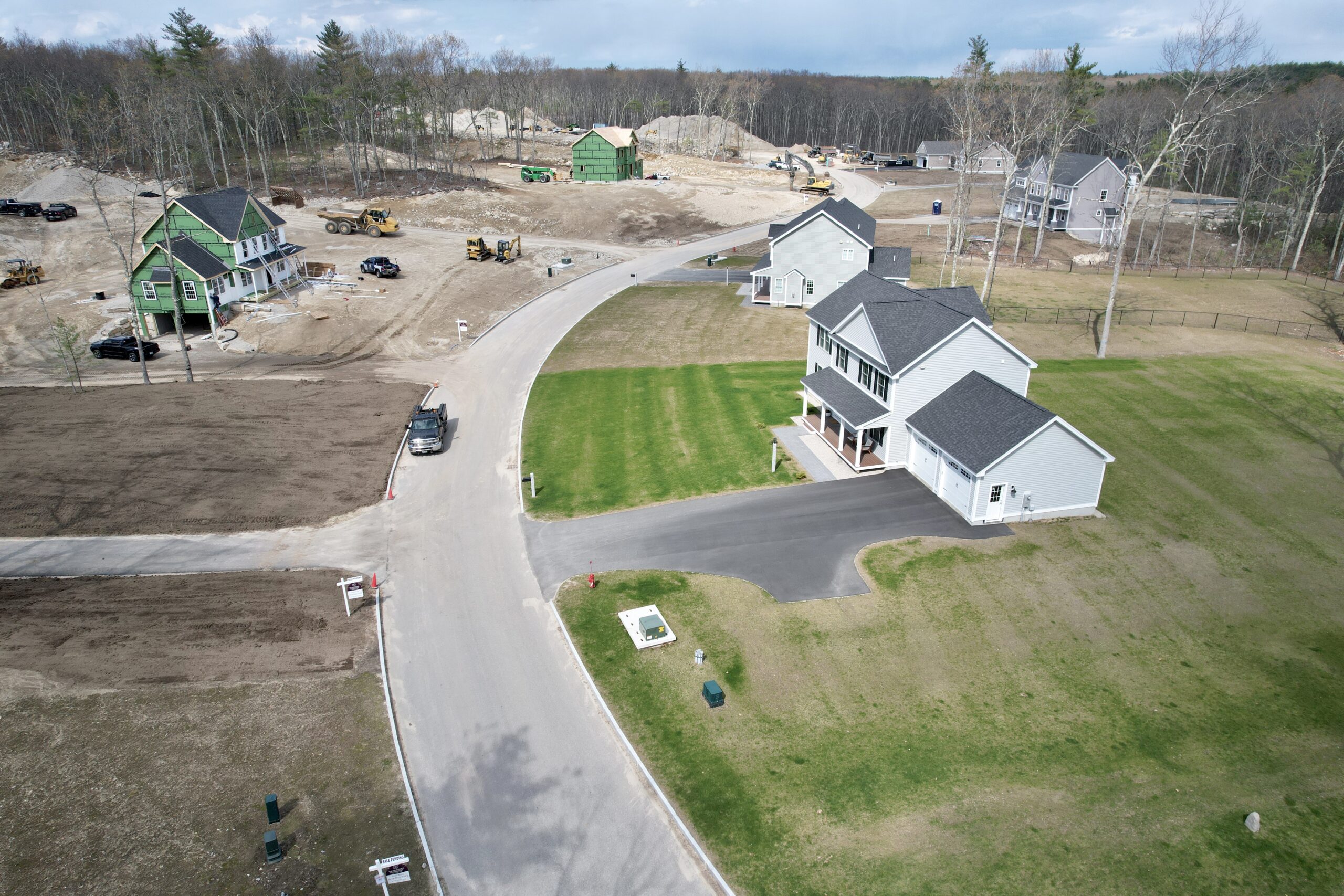 Community
Derry, New Hampshire will soon be the most talked-about town in the area. Located about 40 minutes north of Boston, Derry is home to more than 33,000 people. This makes it the fourth-most-populous area in New Hampshire.
Its prime location and easy access makes Derry a natural choice for people who are looking for the best of both worlds. Derry is close to large cities in the state, such as Concord, Nashua and Manchester. It offers easy access to points beyond with Interstate 93 nearby and State Routes 28 and 102 crossing in town.
Green space is plentiful with Beaver Lake, beaches, walking trails and parks providing plenty of opportunities to enjoy nature. Enjoy culture and the arts at Pinkerton's Stock bridge Theater or the Derry Opera House. Staying healthy is as easy as taking advantage of the public gymnasium, the tennis courts, athletic fields and basketball courts that are dotted throughout the charming town of Derry.